NEMBC Program Description
NEMBC 2022 (SUBJECT TO UPDATES)
Tuesday, September 20th
For people arriving in Newport early (the NEMBC conference officially begins on Wednesday), the following activities have been planned for NEMBC conference attendees: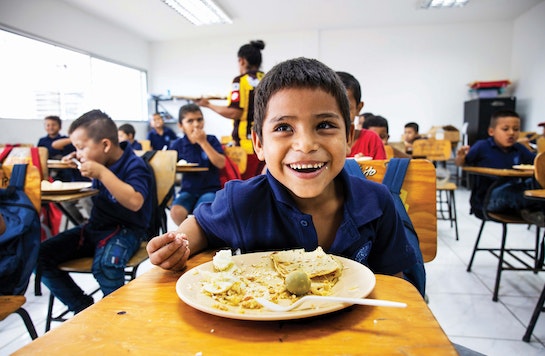 5:00 PM -6:30 PM:
Rise Against Hunger -putting together 15,000 meals! Join attendees that have arrived early and make a difference to children and families all over the world. We will have a variety of stations to weigh ingredients to put meal packages together . Let's make a real difference at NEMBC!
6:45 PM -7:30 PM:
Thank you cookout for all who participating
Click here to find out more about Rise for Hunger
Wednesday, September 21st
8:30 AM - Shotgun Start at Newport National Golf Tournament
9:00 AM -9:45 AM (3 separate tracks for MLO's, operations and servicing)
Marketing In A Unique Real Estate Market -Join Scott Kriss, President/CEO of KrissLaw, and an expert panel of experienced and high producing loan officers for a discussion on current market conditions, the best way to maintain a robust pipeline in today's environment, and what Realtors are looking for from you as rates fluctuate and housing expenses continue to grow.
Appraisal Update: Attend this fast-paced presentation highlighting the current and future state of the appraisal process and profession. Topics covered will include w

hat is going on with Fannie Mae and Freddie Mac; a

ppraisal waivers – good or bad; d

esktop & hybrid appraisals;

ANSI - A new standard for measuring and a

ppraisal gaps or when the appraiser tries but cannot support the sales price

What to Expect -Servicing & the Secondary Market: Join a panel of representatives discussing Quality Control, reporting and recent secondary market announcements. What's new and what you need to be aware of for 2023.
10:00 AM -10:45 AM
(3 separate tracks for MLO's, operations and servicing)
Advice and Tips from Top Originators -How are you approaching this very different market? What is important to you as a mortgage professional when dealing with consumers? What products and programs are available? Where do you find out about down payment and closing cost assistance? What tools are you using? Join us for a discussion of these topics and more.
The Laterst from Freddie Mac Join the Freddie Mac session for important updates and information including affordable lending initiatives, technology updates, expansion of the credit box and trends that they are seeing. This is a must for all Freddie Mac clients and potential clients!

Panel of Freddie Mac:

Phil Guth -Vice President, Client Management

Rick Carter- Director of Sales

Tania Nguyen - Technology Manager

Lori Keasel - Affordable Lending Sales Solutions

James Hall - Affordable Lending Manager

Best Practices for Servicing & Keeping Compliant - Rebecca Washington, a lead foreclosure attorney with Orlans PC, one of the foremost companies with an expertise in loan foreclosures and loan workouts, will provide you with recent legal and regulatory updates as well as best practices when servicing delinquent loans. Attend this interactive session to not only learn but have your questions answered.
11:00 AM -11:45 AM (3 separate tracks for MLO's, operations and servicing)
Social Media Do's & Don'ts for MLO's:

Join Bethany Nicholson, QA Associate at Embrace Home Loans as she explains the compliance behind social media. What is considered an advertisement on social media? What can't I do when advertising? Should I use a personal or business page? What information do I need in my profile? Join this session and learn social media best practices to help you grow your business and stay out of trouble!
FHLB Boston Updates:

Join Jennifer Cowles, VP & MPF Program Manager at FHLB as she updates you on the latest updates for the Mortgage Partnership Finance® (MPF®) Program

The Pros and Cons of Servicing vs. Subservicing: Rick Smith, President of Universal Component Lender Services, Inc. will moderate a panel discussing the pros and cons of servicing your loan portfolio or contracting with a subservicer. What are the controls you need to have in place for both? What about the customer experience? How do you monitor the performance of the subservicer? How do you balance ECOA requirements and the new Equitable Housing Finance Plans released by the GSE's for minority borrowers?
Noon -1:00 PM: Diversity, Equity & Inclusion Lunch Program: Join moderator Jeremy Potter, Chief Evangelist at Stavvy, as he leads an important discussion addressing the need to change our culture, our internal policies and initiatives and our outreach to consumers.
1:00 PM - 4:00 PM - Connection Center: Exhibitors, head shots, LinkedIn consultant & more
2:00 PM - Live Broadcast of the Fed Meeting and live response from MBSLIVE.net: For the first time ever, Matt will be covering a Fed announcement and press conference live and in person. Attendees will get to see behind the curtain as he feverishly publishes analysis and headlines to MBSLive.net. At the same time, he'll be discussing what's going on in his mind as he digests the Fed's comments and watches the real-time market data unfold. After the dust settles, he and the audience will tune in to Powell's press conference Mystery Science Theatre style. We'll laugh at the bad questions, appreciate the good ones, and dissect all the market moving implications in Powell's responses.
3:30 PM -4:30 PM - What's Next with Rates?
Matt Graham
Founder and CEO, MBSLive.net
A former originator, Matt fell into the rabbit hole of following the bond market in order to better understand mortgage rate movement.
Matt is routinely featured in the media as a mortgage rate expert and is responsible for helping several major media outlets modernize their mortgage rate reporting. He currently lives in the Pacific Northwest but you can always find him in the live chat window on the MBSLive.net dashboard any time the bond market is open.
Assuming the world hasn't ended by 3:30pm, we'll shift gears and discuss Matt's general rules when it comes to watching the bond market from a mortgage professional's standpoint. He'll also give a quick presentation on exactly why rates have moved the way they've moved in 2022 and what might be next. A good portion of the 3:30pm presentation will be focused on interacting with the audience, taking your questions on market movement and MBSLive.net. Speaking of that, please be aware that Matt will be on the clock throughout the presentation, so if the market moves enough, you'll be able to see behind the curtain as he publishes an intraday reprice alert for his clients.
4:30 PM -5:30 PM – Networking Reception & Auction
Join us for a networking reception before heading out to enjoy Newport!
Thursday, September 22nd
7:00 AM -8:00 AM -Walking (or Running) with Lou (Hotel Lobby)
9:00 AM - 9:45 AM - Keynote Address by Dave Stevens
David H Stevens, CMB
CEO - Mountain Lake Consulting, Inc.
Keynote Address by Logan Mohtashami (Brenton Hall)
Logan Mohtashami
Lead Analyst for HousingWire
Logan Mohtashami is a housing data analyst, financial writer, and blogger covering the U.S. economy with a specialization in the housing market. Mothashami's work is frequently quoted in BankRate.com and Bloomberg financial.
Called a social media star by National Mortgage News, and "the chart guy" and "housing guru" by nearly everyone else, Mohtashami's astute analysis of economic data and years of direct lending experience allow him to present a unique, informed and unbiased perspective on the financial markets.
11:00 PM - 2022 NEMBC Hall of Fame Induction
11:30 PM -3:00 PM
-
Connection Center -
exhibitors, head shots, LinkedIn consultant & more
1:00 PM -1:45 PM - Concurrent Sessions
Hot Regulatory Topics & Issues for 2023 -

What is new with the CFPB? What have we learned from recent enforcement actions and announcements? What should be on our radar for 2023?

A Conversation with CEOs/Senior Executives -

What policies and changes are top mortgage leaders putting in place for 2023? What decisions are they making in technology, training and resources? Join this informative session and learn what top lenders have planned for the year ahead.
2:00 PM - Economic Update with Joel Kan, MBA Economist
3:00 PM - conference concludes