Advocacy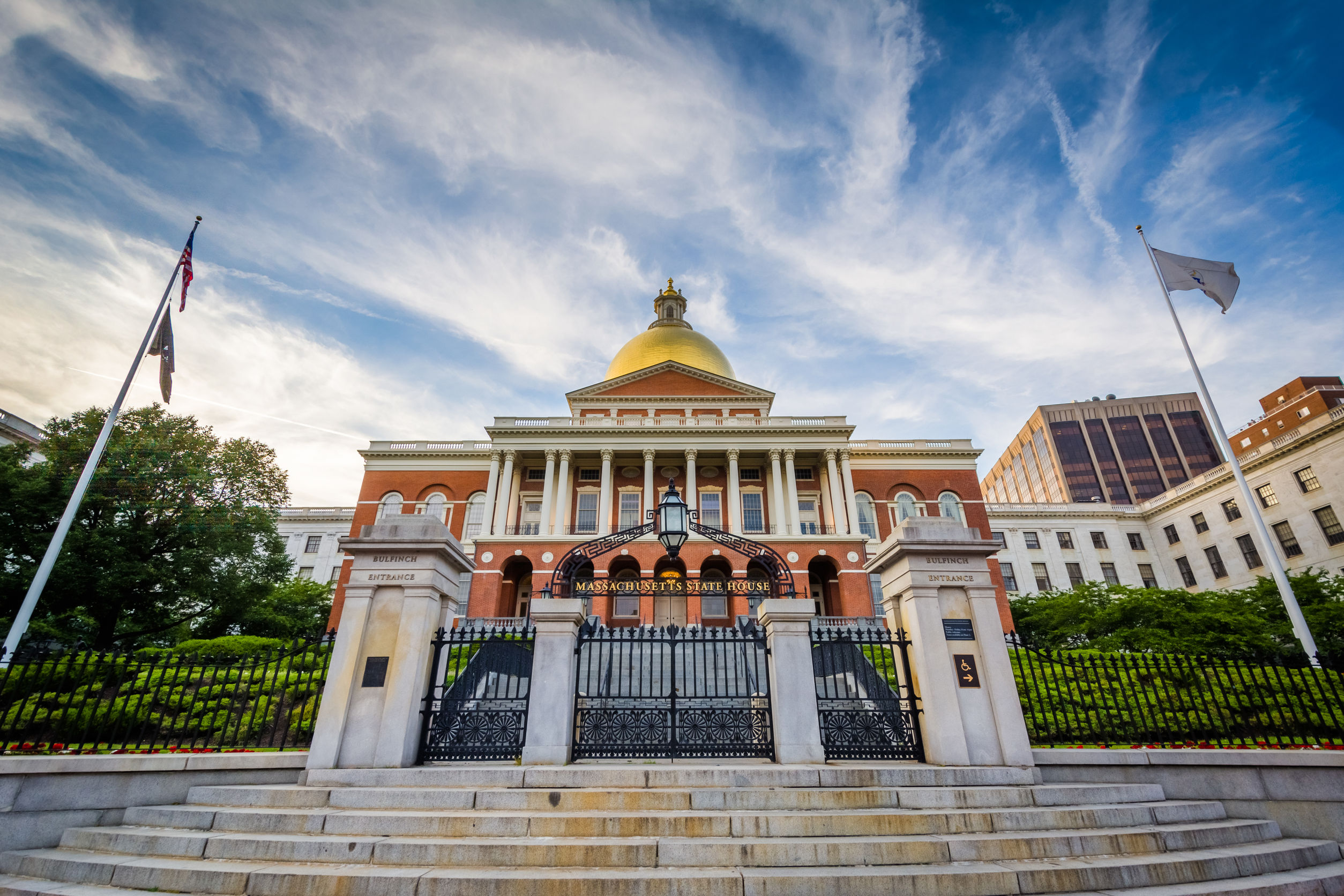 The MMBA is your voice in the mortgage industry
Each year our Lobbyist, our Legislative Committee and Board review all bills filed. We then figure out our position, prioritize and then get to work! We will meet with our federal and state legislators, attend hearings and provide written testimony. Read about our recent advocacy efforts on behalf of MMBA members below.
Click here
to search for current bills
Click here
to identify your legislator
If you would like to serve on our Legislative Committee, please contact Debbie Sousa at dsousa@massmba.com
Take Action on Important Industry Issues:
MMBA Submits Comments to CFPB on the Qualified Mortgage Definition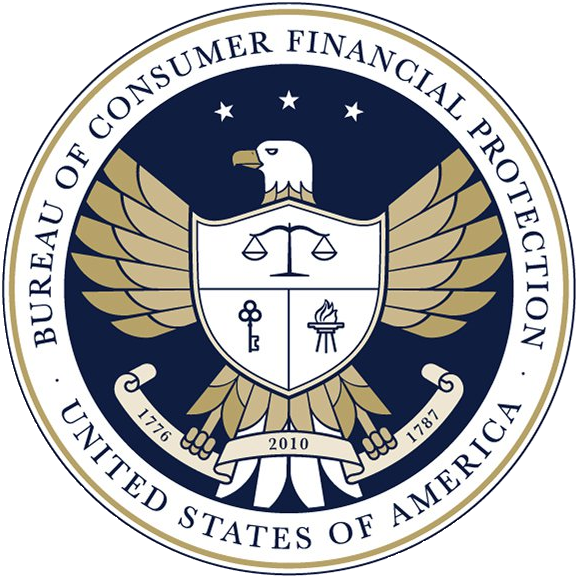 Following the Consumer Financial Protection Bureau's advanced notice of proposed rulemaking, the MMBA submitted a letter to the agency voicing its concerns about the impact of amending the Qualified Mortgage ("QM") definition under the Truth in Lending Act ("TILA") and the Ability to Repay ("ATR") rule.
The MMBA's comments highlighted the potential adverse impact of ending the temporary Government Sponsored Entity ("GSE") qualified mortgage ("QM") exemption due to expire on January 10, 2021 (the "GSE Patch") and replacing it with a "General QM." In its letter, the MMBA outlined the two issues of greatest concern to its members: (1) reverting to a debt-to-income ratio of 43% for general QM loans and (2) using Appendix Q's rigid underwriting rules, originally released with the ATR/QM Rule, as the sole underwriting standard. The MMBA urged the CFPB to modify the ATR/QM by removing the arbitrary limits on the debt to income ratio and permitting the use of flexible, yet prudent underwriting standards to expand access to credit for self-employed, non-traditional and underserved credit applicants.
For more details, and to read the full text of the MMBA's letter to the CFPB, click here.
MMBA Members Testify in Support of Electronic Notarization Legislation Before the Joint Committee on the Judiciary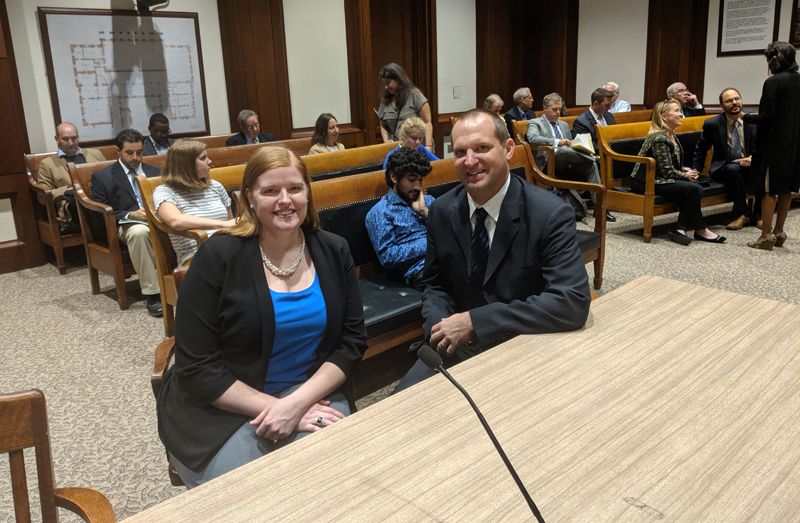 MMBA Executive Director Debbie Sousa and MMBA members Sarah Blake and Caleb Cook from Digital Federal Credit Union testified at the September 17, 2019 hearing before the Joint Committee on the Judiciary in support of House Bill 3293, which would allow for in-person notarization. As part of the MMBA's advocacy initiative, Debbie also provided written testimony for four notary bills.
In-person electronic notarization allows notarial acts electronically without the use of paper, however, the parties are still required to be physically present. Electronic notarization is a key component to achieve widespread adoption of end-to-end digital real estate transactions, an expectation that many buyers and sellers expect in the digital age – and which a number of other states have already implemented.
The MMBA Makes a Difference on Beacon Hill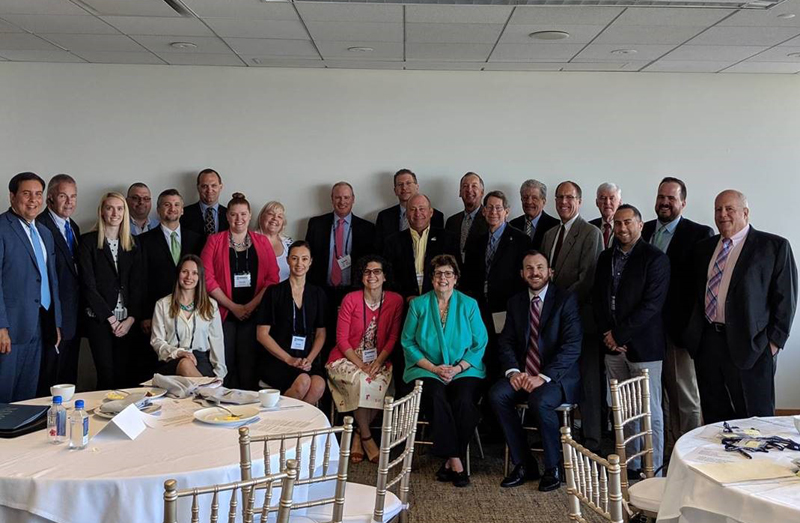 On June 12th, 24 members of the MMBA participated in the 2019 Beacon Hill Day and met with 34 State Senators, Representatives and senior staff. We discussed important legislative topics, including supporting the Act to Promote Housing Choices and the passage of An Act Regulating Appraisal Management Companies. Members also recommended implementing in-person electronic notarization. We urged our state representatives to oppose a number of bills that increase taxes on home sales to fund climate change and Community Preservation Trust initiatives. Members voiced their opposition to mandatory energy audits and scoring and provided alternative suggestions to achieve these goals while protecting consumers. MMBA members also discussed their reasons for opposing legislation that mandates judicial review, mandatory mediation and moratoriums on foreclosures. Learn more about these issues and the MMBA's position.
The MMBA is currently tracking 150 bills that would impact the mortgage industry. It is vital that your legislators understand the impact of these bills – and they need to hear from you. Contact us to find out how you can help.
Massachusetts Mortgage Bankers Association Submits Amicus Brief in Thompson v. JPMorgan Chase Bank, N.A.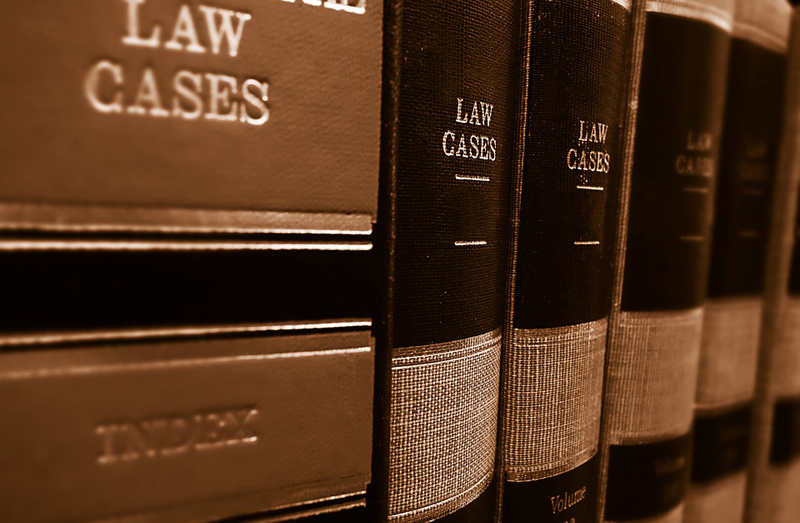 We are very pleased to announce that the Massachusetts Mortgage Bankers Association has submitted an Amicus Brief ("Amicus") in the case of Thompson v. JPMorgan Chase Bank, N.A. in support of Chase, the Defendant/Appellee. We took this action in response to this enormously consequential decision issued on February 8, 2019 by the U.S. Court of Appeals. This case has the clear potential to create uncertainty and hardship for mortgage lenders in the Commonwealth by calling into question the validity of countless pending and previously completed foreclosures. In filing their Amicus, the MMBA joined a host of concerned organizations including Fannie Mae, the Mortgage Bankers' Association, the MA Real Estate Bar Association and the MA Bankers Association.
The MMBA Makes a Difference on Capitol Hill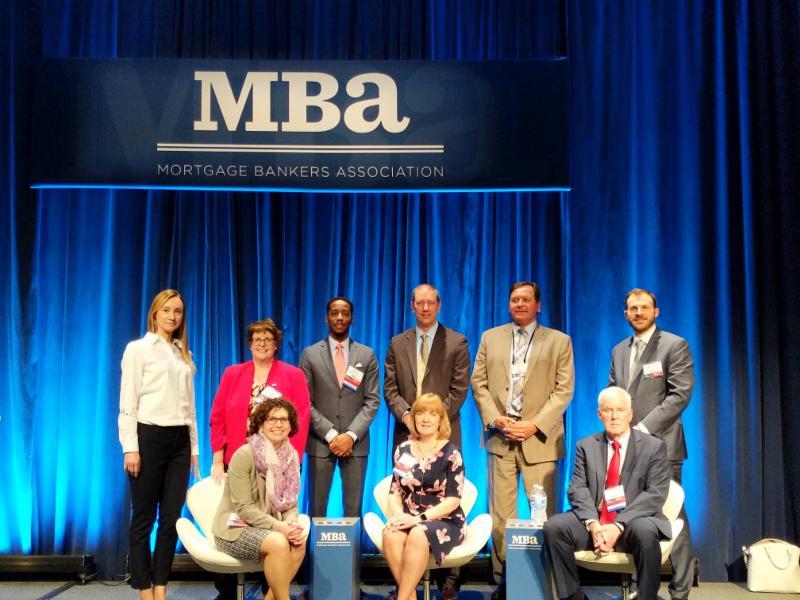 Nine members of the MMBA traveled to Washington, DC in March and met with Massachusetts legislators and senior policy advisers to discuss important federal issues, including:
Regulatory clarity including issuing clear guidance, holistic fixes to the Qualified Mortgage rule, TRID and HMDA
Self-Employed Mortgage Access Act (S.540)
GSE reform
Government lending program support
Affordable housing
Restoring FHLB membership status
Student loan legislation
2017 - MMBA Meets with Federal Legislators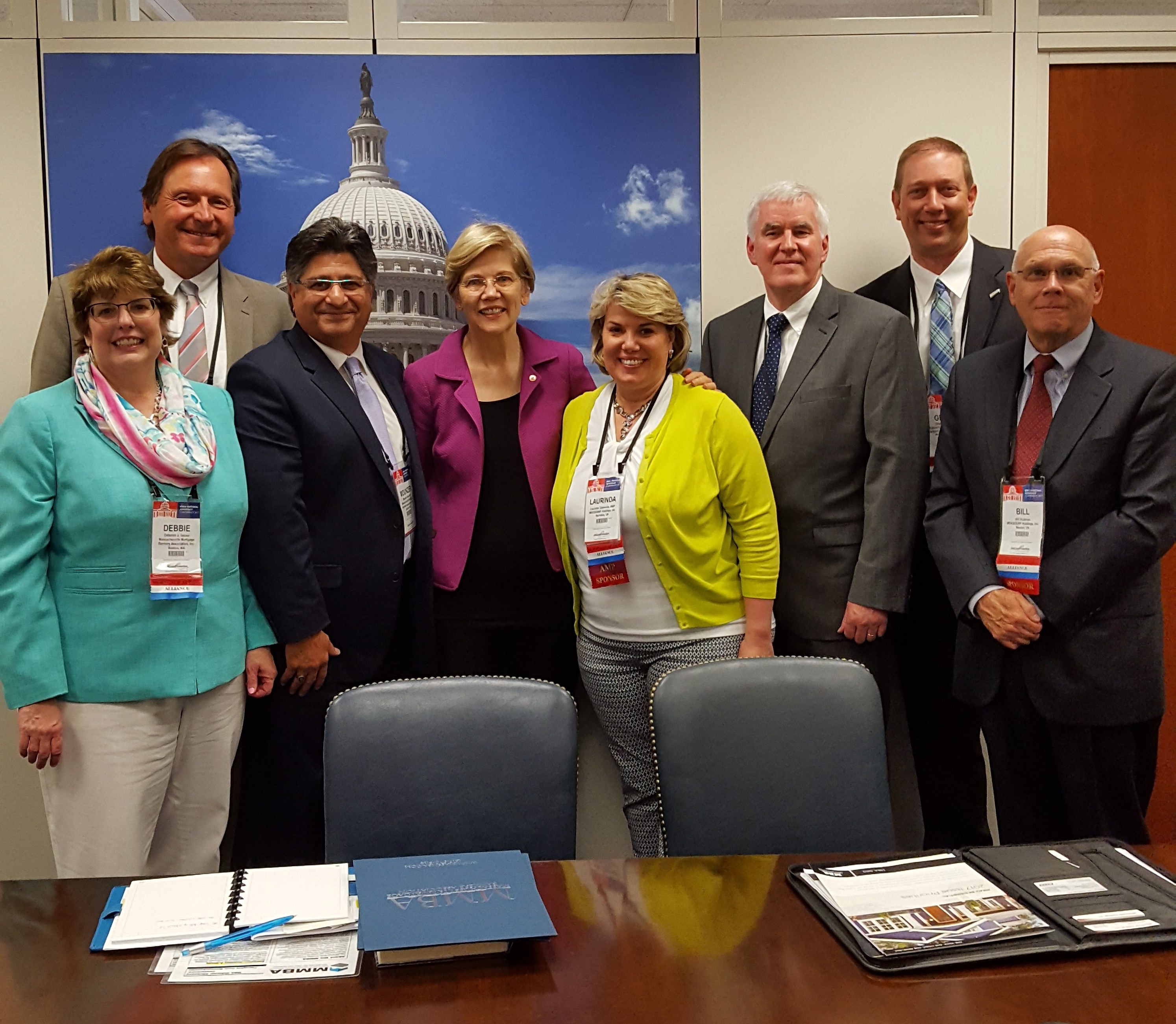 On June 21st, a group of Massachusetts constituents met with Senator Elizabeth Warren, Congressman Seth Moulton, Congressman Mike Capuano and Congressman Bill Keating to discuss current regulatory and legislative issues impacting the mortgage industry. We also met with Senior Policy Staff from Senator Markey's office along with Congressmen Clark, Kennedy and Lynch. Topics discussed included Regulatory Certainty and Clarity; Financial CHOICE Act components such as expansion of Appendix Q; GSE Reform; Government Lending Program support; PACE legislation; National Flood Insurance Re-authorization, G-FEE Non-Housing Prohibition and Student Loan legislation.
Click here for the MMBA Talking Points handout.