Member Benefits
Content for member benefits is currently being updated!

Massachusetts Mortgage Bankers Association members and their immediate family members qualify for a 25% tuition savings toward undergraduate, graduate and certificate programs at New England College of Business. To request more information, please visit https://partner.necb.edu/mmba/.
Please contact Linda Chaney at Linda.Chaney@necb.edu or 617-634-9714 for more information.

Offers Discounted Rates to MMBA members!
60 Years of Experience: Bankers Insurance Service is a member of the MMBA and will offer it's membership discounted rates!
Bankers insurance is a provider of Fidelity Bond and E&O insurance to the mortgage banking industry. We also provide insurance coverage products for Professional Liability, Director's & Officer's Liability, Surety, Mortgage Impairment, Lender Placed, Force Placed, and Foreclosure.
Limits - Through our long standing relationship and ability to successfully manage the Mortgage Bankers Bond program, the Underwriters at Lloyds of London have trusted Bankers Insurance Service with the authority to write higher limits of insurance then competing programs.
Support - With over 100 years of cumulative experience, our Underwriting Team is here to make sure you get the best coverage and price for your operational coverage needs. The Bankers Insurance Service Claims Department also has years of experience in claims handling, so you are covered - front to back.
Industry Compliance - Bankers Insurance Service continually monitors GSE and Warehouse Lines insurance requirements, and updates insurance program accordingly.
Policy Form Strength - A.M. Best - A (Excellent), Stand & Poor's - A+ (Strong), Fitch - A+ (Strong).
Click here for a catalog of insurance products
Tom Delaney| Managing Director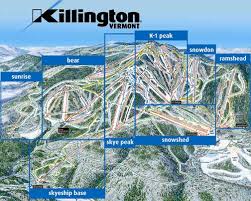 MMBA members receive a discount to Killington Vermont Ski resort. Click here for more information
Other MMBA Benefits:
Member Pricing on all MMBA Events
Free access to MMBA Quarterly Compliance Call ins.
Ability to join Committees
8 Hour NMLS Training
Legislative Updates.
Member Pricing to NEMBC

Free Conference Calling
Join now no monthly fees
https://www.freeconferencecalling.com/signup.html?refid=999989